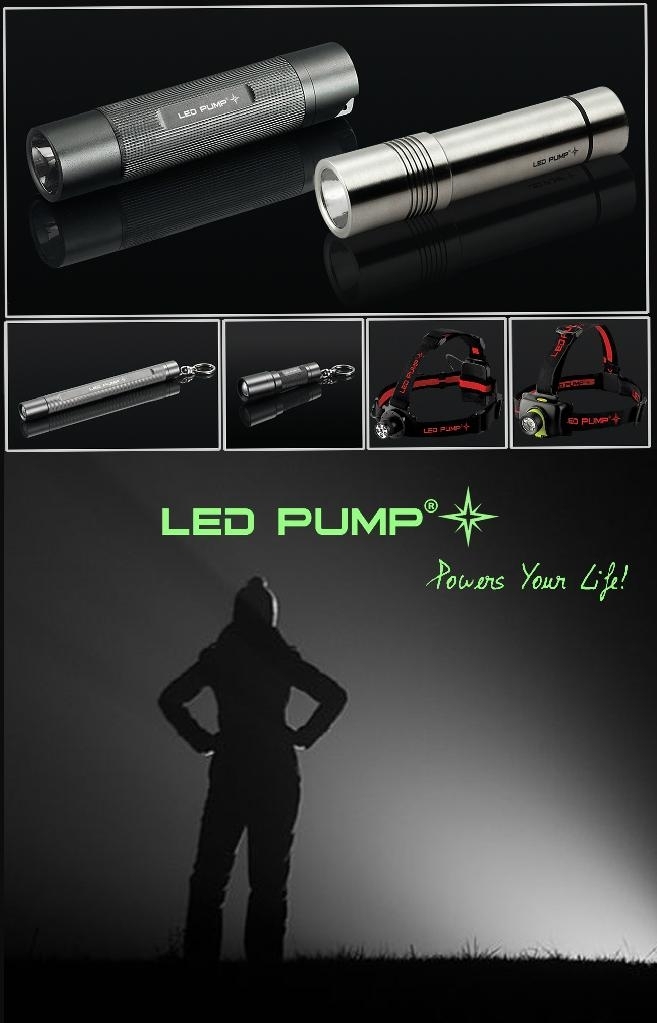 As a young and prospective brand, LED PUMP focus on LED flashlight, LED headlamp, LED portable
light, LED driver and other outdoor & home LED-lighting equipment.


To achieve the amazing light output, we commit ourself to combined the world-class LED light source with the most efficient power circuit by

utilizing advanced photoelectric technology.
To achieve the
high-quality and friendly-design, t
he production of all the fittings, components, and structure casting are all processed in strict accordance with European standards, as old saying "nowhere to hide the cutting edge of ten years sharpening swords", all for the reliable high-quality.
Simpleness and elegance is our main direction for products appearance design, while simpleness dosen't mean no originality, and elegance without losing strength.Simply put, LED PUMP is not only the ideal light equipment for professionals, the practical tool for home & outdoor use, but also an artwork for people who pursue tasted lifestyle.

Please explore this site to learn more, and contact us to learn how LED PUMP products can transform the way you and your customers experience the lighting revolution.